I bought my iPad 2 right after Christmas and I am absolutely addicted to it. My original intent was to buy a new laptop, something smaller and more portable than my 17' Dell laptop. It was just becoming way too heavy to travel to class with on a daily basis. I really wanted a MacBook, but didn't really want to spend that kind of money since my laptop is still functioning well. Then I looked at netbooks, they are a lot cheaper and fit all of my needs, but once again I wondered if I would regret my decision in another year.
So, I started researching the iPad. Since it is rather new to the world, I didn't know if it would be able to accomplish everything I needed to do on a daily basis. Turns out it does! There is an app for just about anything! Also, it is so handy to be able to take it to class and access everything I need without my backpack weighing 50 pounds!
As of right now my iPad sports a teal generic case from Target, but I want to upgrade to a cute case! I like the portfolio design the best because it functions as both a case and a stand. These are some of the ones I am lusting after!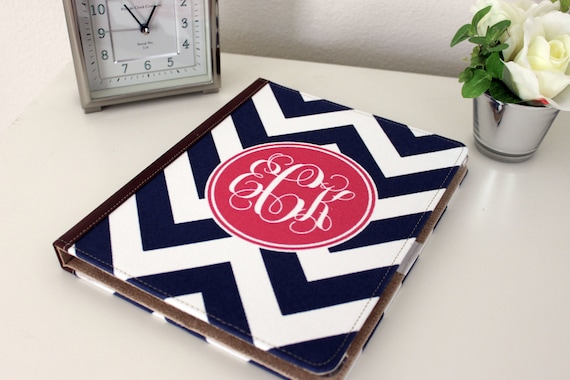 I love this monogram & chevron one on
Etsy
I love this one too! Find it
here
.
Tory Burch in gold. Find it
here
.
Patent leather embossed
Coach
.
Now I really have to make a tough decision!